Features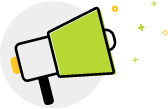 One-Tap Marketing
Do you need an all-in-one decision for your App promotion? Have lost in the variety of propositions? MoPeak service proposes you exclusive campaign to increase your App in Top charts and make it visible for the organic audience. We have the range of partners who help us to provide service in time and exceed the expectations.

Lowest Prices
"MoPeak" is an awesome App promotion company. Cooperating with a huge diversity of customers – we do appreciate business principles, work approaches, and each clients' opportunities. Proposing the lowest prices for app promotion service – we like to satisfy clients' demands and bring high-quality result at the most affordable prices.

Custom Packages
Client focusing is our priority and we do every effort to meet the customer expectations perfectly. In case you need to combine certain services, which are not listed in our packages – we will gladly prepare you a custom receipt in order to provide you needed service. We do understand all your needs and try to find a custom-built solution in that manner you can rely on us!

100% Real People
Having our own source of traffic and trusted partners – we can guarantee you that any kind of service ordered in MoPeak is from real people. Our Service is completely safe. We do follow all rules of iOS App Store and Android Google Play, ensuring that all installs and reviews are natural. We engage only those users who are really motivated to install your App.
Mopeak - Powerful Platform to Promote App
You found what you were looking for! Mopeak is a unique service where our experts can promote app effectively. Trust the professionals and start getting money on your app!
How will our Installs and Reviews Impact your App
To earn positive image and become visible for your targeted audience is not an easy task when you have the low average rating and negative reviews. The statistics show that users are encouraged to download an application which has positive reviews and the considerable amount of installs. Buying Android reviews and installs will help to cover more organic audience and increase your App's positions accordingly.
Why are the Paid App Reviews and Installs so Important
Ranking algorithms take into account amount of reviews, deletions, the ratings, external links and much more. The number of reviews and ratings affect much on the conversion of the App's installations. So if you have previously a bitter experience of low ratings and poor reviews – order our review service in order to get stable relevant reviews made by real users. We guarantee you long retention period and following all rules of Store.
App Store Optimization - Unique Success Tool
The position in the Store depends on the quality of your screenshots and icons, the matching of the App's name to the users' requests and a thousand more factors. Having significant ASO let's you to accelerate the success in promoting your mobile application. After user has looked at the high-quality icon and screenshots of your application, and having evaluated concise and well-structured description - he immediately makes a decision to install it and your conversation rate increases accordingly.
More Information about MoPeak Mobile Marketing Platform
SHOW
How to promote your app on google play
It takes a lot of time and efforts to create an efficient and unique app; still it will not get a needed popularity without a proper Google Play Store's visibility. Gaining a requested high visibility is quite a complex task, and every developer faces numerous challenges asking the question: "How to promote my App?".
Promoting apps will simultaneously increase the App's visibility and gain a high profit. Among the numerous ways of getting a proper Google Play Store visibility, every developer needs to choose the best app promotion campaign. Our marketing service brings clients a great possibility to gain top ratings and installs. Our CPI-based (pay per install) Android app promotion is the top marketing strategy for every app promotion. Since the mobile app is shared through numerous ads network - the results of such promotion are quite impressive. Don't hesitate whether to promote android app as it deserves to be ranked higher and be installed by users.
Wide-ranging App Promotion Service
Our team works to provide clients with clever Android app promotion service, thus every service package includes profound marketing plan, free consultations and professional support. We always take into account all your requirements and wishes in order to gain the best results.
We provide intelligent app marketing that offers you many advantages:
1. Full Report. During a promotion campaign, we provide full report of all reviews and installs delivered. Besides, you can gain statistics in Google Analytics as well.
2. Professional Support. Our customer support team is available round-the-clock, thus you can ask your questions whenever you need it.
3. Fraud Prevention. With a strong and efficient security system, we also provide "fraud-free" promotion campaign.
4. Effective Model. The Pay-Per-Install promotion model allows your mobile app to gain great results in short period, making sure everything is going according to the plan.
5. Top Rankings. Once using advanced technologies, every app can reach quickly the top rankings at Google Play Store.
6. Geo-targeting. With our promotion campaigns, it is easy to specify a certain country or region of mobile app spreading.
7. Affordable Prices. Our pricing policy allows getting a high-quality service for an affordable price.
Feel free to contact us to find out what extra advantages you can get, once ordering our services!
IOS App Promotion
When you promote your iOS app, the first thing you need to do is to have a unique and efficient application that has its own advantages over familiar leading apps on the current market. Thus, you definitely need a proper app store optimization. After, choose your audience and start app promotion campaign. Since, the iOS app promotion key method is pay per install one, choosing this way of promotion is the cleverest decision. You can also use the work with influencers, like key social networks, YouTube channels and promotion on the top blogs, since these are quality ways of gaining higher traffic and installs. Promoting mobile apps can allow to gain bigger audience, thus more installs and reviews will be made by mobile users.
Promote iOS App
Once using our app promotion campaigns, you can get a bunch of advantages ordering both high quality and affordable services. We provide intelligent app optimization with graphics and new text. We drive installs and reviews targeted campaigns in order to deliver the mobile app into the top applications on the current market. You will receive high quality organic installs and reviews every day while your app will be reaching its top rankings at Google Play Store.
CUSTOMERS' REVIEWS

Benjamin Brykner
Apps Store Manager
MoPeak's keywords optimization increased visibility of our apps on the App Store and Google Play. We was fascinating to see how fast our app is becoming popular among users. It is always a pleasure working with MoPeak.

Jacob Horin
Head of Marketing
In a short period of time, MoPeak provided text optimization for our app. Their professional team and their enthusiasm to ongoing project led to a very prominent result in the app store.

Richard Jones
Founder & CEO
The creative graphics and methodical approach employed by MoPeak ensured a long lasting positive impact on our brand awareness. This translated into higher and faster ROI than we ever expected.